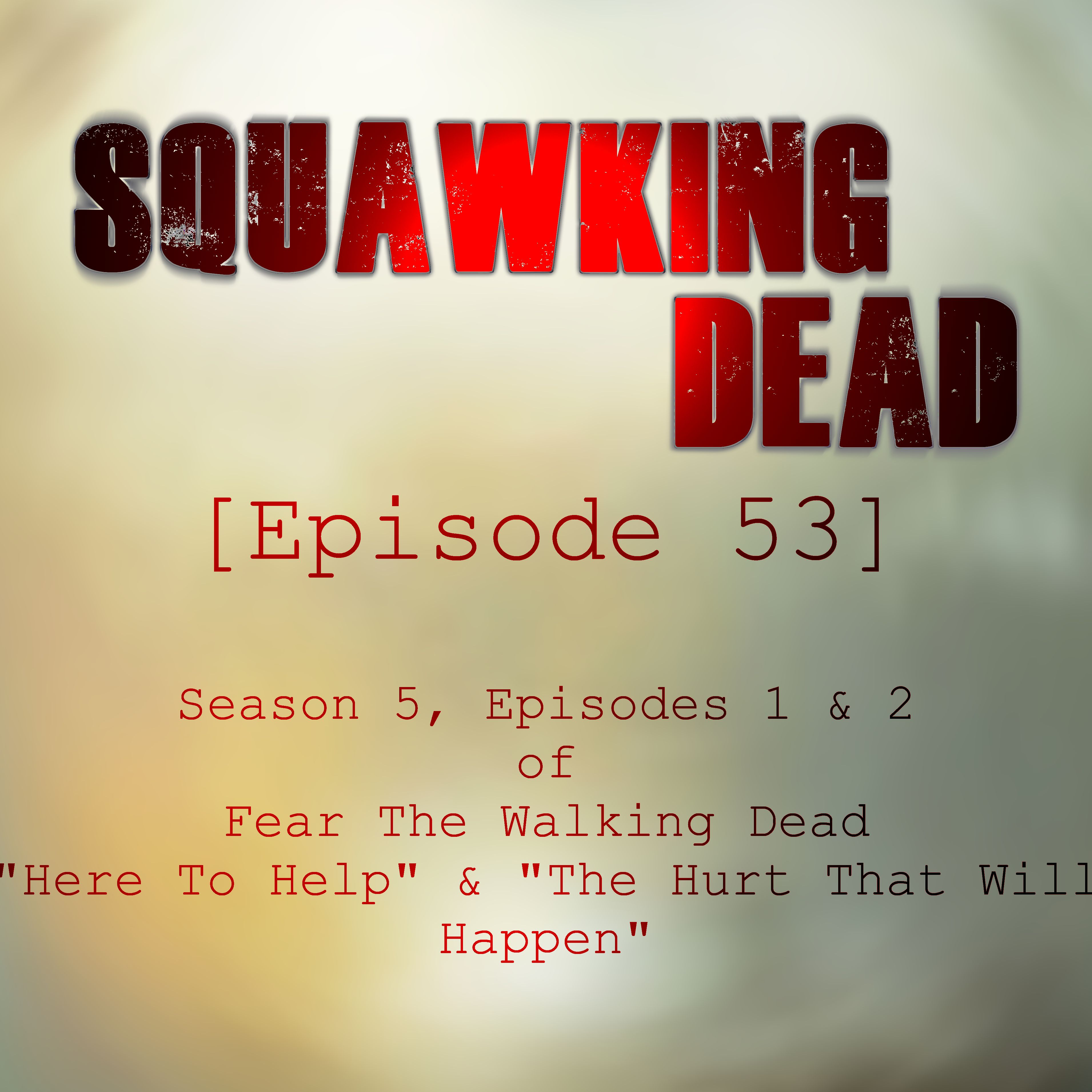 ---
We have a two-fer on our hands! covering the #SeasonPremiere & the 2nd episode!
The #FearTWDSeason5 #SeasonPremiere at #IFCCenter
was AWESOME, especially the Q&A at the end. Special shout out to
@celtictso
&
@sonnengartens
for meeting me there!
PLEASE,
donate to Rachael Burt's fundraister for #StJudes Hospital
: every donation gets us one step closer to SHAVING HER HEAD (like #AlphaTWD)!
* That settles it, we're all shaving Rachael-Scissor-Hands' head in August (HELP US RAISE THAT MONAY!)
* #AMC throwing a ton of marketing dollars in Fear's direction
* ...no doubt it's in no small part to the large roll it will play in the overall franchise
* And with #DwightTWD's arrival in the next episode, we need to talk about the timeline
* Reopening Carol's wound: The opening theme
* Doubling-down on Fear, the discomfort in coming back to The Walking Dead
* Enter: Logan. #MattFrewer
* ...Big-bad vs Bad... Bad is far more interesting
* The idea of Jim and, again, humanization by way of movies. #JimbosBeerbos
* #DanayGarcia turns the acting up to 11, buuuuut... the show fails at making us care about #LucianaGalvez
* ...and speaking of being hamstrung, R.I.P. #MorganJones' stick
* #DanielSalazar (and #MadisonClark) possibly flying in to save the day?
* ...and #AliciaClark ironically following in Madison's footsteps. #TroyOtto #JeremiahOtto
* Are you team people or team animal in the #ZombieApocalypse? #NakedAndAfraid
* ...the idea of Dylan, Max, and Annie: where they came from and the Nuclear Meltdown as a backdrop
* ...and with Grace as a possible foil, is Sherry a part of the big-bad group? How will that affect Dwight?
* ...and speaking of Grace: maybe She & Morgan?
* The most capable characters, this season, were the most messed up, last season
* #Althea may be gone for most of the season, but ( #prediction ) is the last man standing
* #SneakPeeks: Looks like they'll be encroaching on big-bad territory... in an old west/ghost town?
* STAY TUNED FOR OUR NEXT PODCAST DIRECTLY AFTER THE NEXT EPISODE OF FEAR THE WALKING DEAD, AT 10 PM, EASTERN/US TIME!