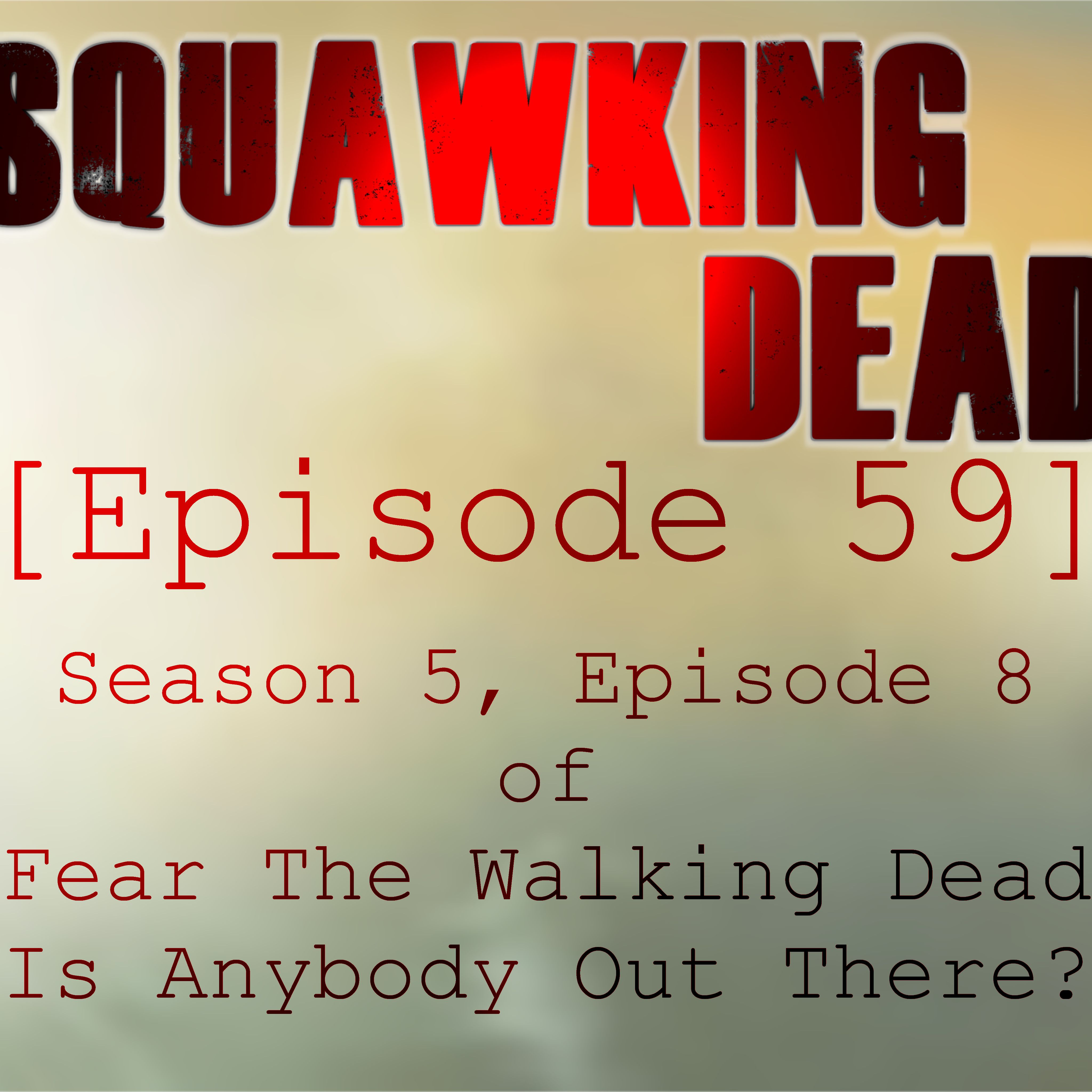 ---
ALRIGHT, ALRIGHT: so, fine, we're back to #broadcasting during the week. #TALKINGDEAD, YOU WIN (you'll probably always win)! The #MidseasonFinale is HERE and I think it's safe to say that this was definitely NOT one of those "slow" and "dragging" episodes people have been complaining about! LAST THING, we'll be covering the #SDCC trailers for Fear, TWD, and the proposed theatrical film(s) in [Episode 60], most likely THIS WEEK!
PLEASE, donate to Rachael Burt's #fundraiser for #StJudes Hospital: every #donation gets us one step closer to SHAVING HER HEAD (like #AlphaTWD)!
Take advantage of Meg's latest #giveaway!
---
| | |
| --- | --- |
| David Cameo: | |
| Meg The Geek (Dendy): | |
| Rachael Burt: | |
---
"Small" shout-outs to Chris Cammarata, @celtictso & @wallaani & @bridgetkorene, and... Rachael?!
This week's not all about the kids... on leashes? Shout-out to @atodez_atx
Your own personal, useless drunk #AugiesAle
Dave opens up about a recent passing, relating to radiation
#NaomiLauraJune wants to punch Dylan
Excited to see #AliciaClark be trained by #MorganJones? Shout-out to @FreakishOrder
Clash of the Truckers: Sarah vs Logan. Is he to be trusted? Fawning over #MattFrewer
Gas is going bad and the hurricane quickens this world's collapse. #ZNation
...what if [Insert Anything Here] is #MadisonClark?!
#VictorStrand, to Alicia, "She would be proud." Contrasted with #JohnDorie almost missing the plane. #GarretDillahunt #RubenBlades #ColmanDomingo #JennaElfman
...best couple spot now taken over by John & June (vs #GlennRhee & #MaggieRhee)? #Richonne #Glaggie
...great edit by FreakishOrder based on the #TWDseason10 trailer

The Yin & Yang scenes: comparing #DanielSalazar's return with Logan's
#Cosplans for #WSCAtlanta or #SenoiaGA visits: #DaleHorvath, #TaraChambler, #CarolPeletier & Alpha... not #LoriGrimes #cosplay
...And shoutout to @cosplayingdead & @Ironangelcreations
Musing on the pike deaths #EnidTWD #HenryPeletier #PrinceHenry #AbrahamFord ...and skin-suits!
The #Dingleberry #Walker you can't shake loose... and defraying Madison hate with Morgan hate. Shout-out to @DeadlyWalkers #watchtwd
We thought Wendell was on his way out... #MichaelSatrazemis guiding #DarylMitchell through Wendell's big moment
#Xfinity screwed many viewers... and we won't judge your #Aladdin kink... it's Madison's fault
Daniel & Alicia's long overdue reunion ...after very bad CGI of smokey engines... dammit Madison!
...wait a hot second: the 'M' in #ScottMGimple is Madison! #ScottGimple
Morgan's ( #goofy ) laugh is PRECIOUS ...and one f*ck per season. #FuckHerGently #TenaciousD
We finally got our Mo-Mo this season! Take your medicine #LennieJames! Meeting #MoCollins
Daniel is happier, moreso with Charlie is in his world; however... #NickClark #TroyOtto #Negan
Daniel also admits he was wrong about Strand, who finally catches up to the rest.
"The second prettiest thing I've seen since the end of everything," #AltheaSzewczykPrzygocki
FTWD fixes broken TWD characters like #DwightTWD. #RickTheDick #RickGrimes
Dwight's jealousy of June & John might fuel his search for Sherry... but she's not been the best spouse
...what if Sherry is MADISON!
Grace & Morgan, sitting in a tree = #Gorgan. And don't mess with Morgan's stick

Image: Screencapture of Talking Dead

Abraham's cigar... and how we'll never see him on Fear (maybe a tape?). #EugenePorter
Rumors swirling about a possible Negan backstory. Bring back #webisodes and/or Alex. Maybe even Heath? #Flight462
#SneakPeek: next episode will be filmed via character PoV using handheld cameras. #TheOffice #ParksAndRec #Cloverfield
...why TWD can't, ironically, get away with with what FTWD can. #ComicBook