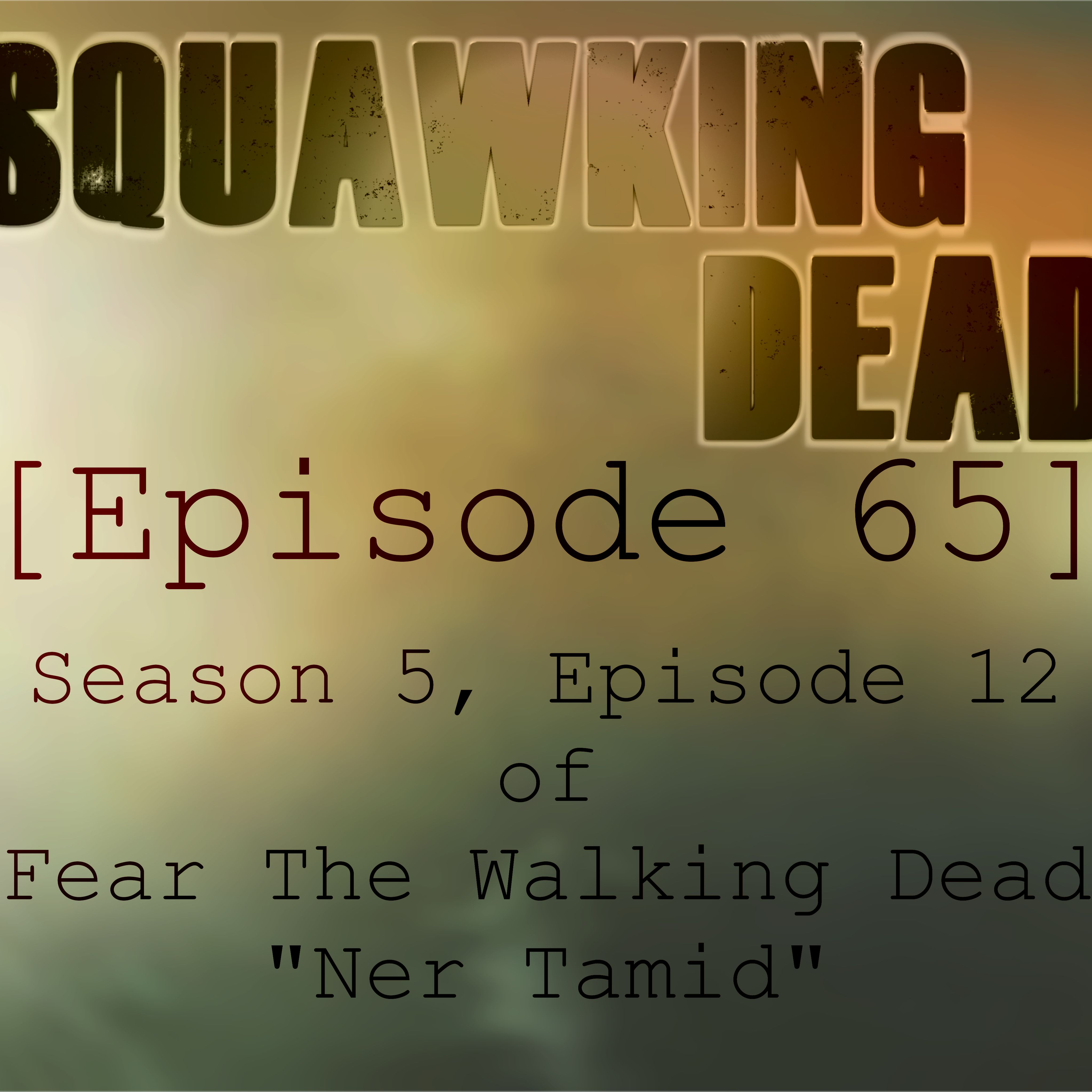 ---
#SHALOM Periscope! We're broadcasting with you for the first time, ever! And, hey, hope you had a meaningful #LaborDay! Tonight we meet #RabbiJacobKessner and re-meet #SarahRabinowitz, as a result. What did you think of this episode?
LESS THAN 5 WEEKS LEFT to our #WeAreSQUAWKINGDEAD #TheRoadToTHOUSANDS #Giveaway! Have you entered?!
WE'RE HOSTING A PANEL at #NYCC! Won't you join us Thursday night? 6:30pm, Room 1A24! #NYCC2019 #NYCC19 #NYComicCon #NYComicCon2019 #NewYorkComicCon #NewYorkComicCon2019
#WSCAtlanta: WE HAVE A TABLE (and more details to come)! We'll see you there! #WSCAtlanta2019 #WalkerStalkerCon #WalkerStalkerATL #WalkerStalkerAtlanta
@Thorgon9 WILL be shaving Rachael's head SATURDAY NIGHT, 9/7, on #InstagramLive, but, PLEASE, continue to donate to #StJudes Hospital in her name (drop her a line, if you do)!
---
| | |
| --- | --- |
| David Cameo: | |
| Chris Valerius (BMNY DeadCast): | |
| Meg The Geek (Dendy): | |
| Rachael Burt: | |
---
Chris: It's just a re-touched, redeemed #FatherGabriel origin story

but Rabbi Kessner and he couldn't be more different
75% of SQUAWKING DEAD thinks Gabriel is still a sneaky f*ck
#TWDseason10 obviously angling for the #ThreeMenAndABaby situation with #Siddiq, #EugenePorter, and Gabie (sorry #RositaEspinosa)
"Babies are nothing but a buncha nuissance!" "Eat the baby"

Peoples' minds were changed about Charlie, via Fath-- Rabbi Kessner

audiences connecting with her over reminders of #TheVultures

"Dwight's Asshole" (Rollie): still an asshole

#DwightTWD's facepubes love Sarah's awful beer

Chris signs off
Shout-out to @MsMazel, who gets herself a Rabbi

discussing faith & spirituality... and, ugh, #astrology

The Megue: when Meg segues by mentioning the merch store
Rachael's #ZPoc childhood prep with #JacobsLadder
When parallels misdirect
Sarah is of the tribe and #JohnDorie's kosher candy

@wallaani, "Does that mean Wendell's Jewish, too?"
when NOT to keep kosher/Sabbath

There's no sex in the #ZombieApocalypse... right?

kill/eat all the kids (except #JudithGrimes)?

now we're killing everyone? #KingEzekiel
pleasure in discomfort and #MaggieRhee's return

Logan's plan might go up in flames

but he sure knows a lot about things he shouldn't...

Tzadikim Nistarim: 36 Hidden (Righteous People)
Naaseh V'Nishmah: Do, then listen.
The Rabbi's & Dwight's solitude are similar
S/He and #NaomiLauraJune's & Charlie's struggle for meaning/faith
Specific character pairs have the answers the other is looking for

they just need #Madonna a Minyan to figure it out

John Dorie's funny hat and, do me a fayvah, just ask questions
Rollie still sucks, but maybe?
#SneakPeeks:

Logan finds Tank Town
Sarah & Dwight jump Dwight's Asshole
Doris turns on Logan, "I thought you said this was our ticket to The Promiseland?"
Sarah, "We help," Logan, "This is about survival of the fittest"

Logan's deal with #TheCommonwealth and similarities to Wes (or Gavin+Gregory)

#ColbyMinifie and #TWDHighwaymen?

When Logan finally asks for help
Clean energy, filthy walkers... and smooshed walker in the beginning
"Home Sweet Home" with Lady #AbrahamFord

parallels, because archetypes, and the measure of representation
authenticity and what the world becomes: Father/Rabbi watching humans turn into demons