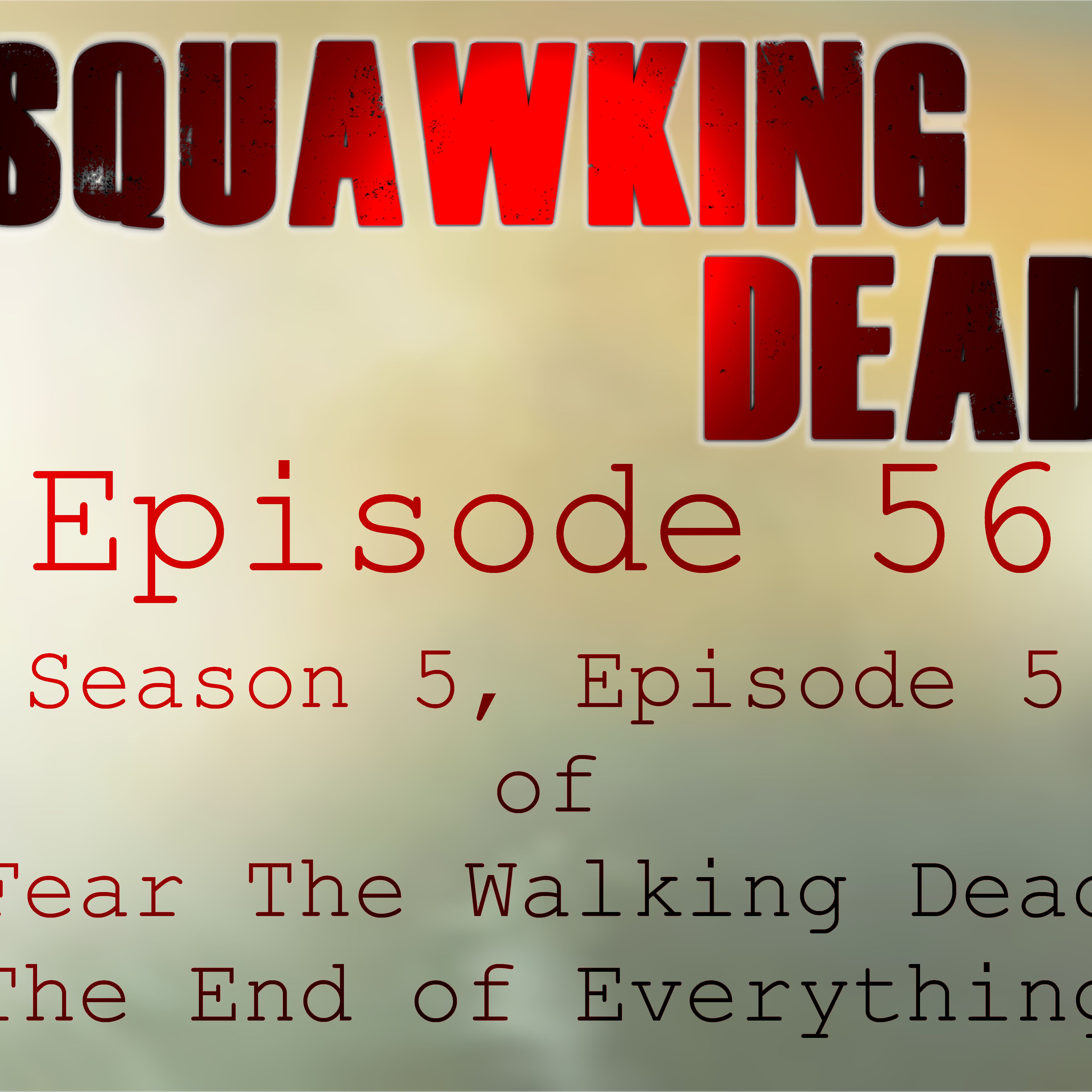 ---
OK, OK, so we sh*t the bed and backed-off from going #LIVE last night, after the episode. As you may or may not know, this project is a labor of love we all do in our off hours - outside full-time jobs and taking care of our families - so, sometimes, life just gets in the way! It's all in the interest of providing you with a BETTER experience, in the end, and that's what's most important to us.
PLEASE, donate to Rachael Burt's #fundraiser for #StJudes Hospital: every #donation gets us one step closer to SHAVING HER HEAD (like #AlphaTWD)!
---
| | |
| --- | --- |
| David Cameo: | |
| Carol Gallardo: | |
| Meg The Geek (Dendy): | |
| Rachael Burt: | |
---
Meg talks about #FFNJ: the good, the bad, and the empty
...All the shout-outs for @celtictso's excellent #JennaElfman #cosplay from #CantHardlyWait. #AngelTheory #SydneyPark #MichaelRooker #LaurieHolden #JamesFrazier
TWD announcements and #keyart for #SDCC: July 19th. And that damn #TWDseason10 crew hat. Shout out to @wvbrandonwhite for the hat he gave Dave!
@JessicatNY gets @JohnnyODell to quickly fix the FTWD season 5B key art on Twitter
The closest we are going to get to an official timeline. Maybe. #RickGrimes
The episode was well-received by most, but some... Zzz...
...however, you can't say we didn't get tons of character development for #Althea
...besides TWD accounts giving up the ghost on #SydneyLemmon's character before the episode, Jenna reveals the importance of this episode to Meg
...but we're not 100% convinced, on its face, but it was the smart play
And what happened to the webisodes?!
What if Isabelle's people aren't #TheCommonwealth? If they are, they are the antithesis of TWD ethos
What is Isabelle REALLY doing out there?
CRM uniforms: more and less than meets the eye
Ominous episode title... the helicopter, the bog tapes, and the ideas of both Althea's & Isabelle's idea of present tense
Other than Althea, a lot of characters reference waiting too long to accept the #ZombieApocalypse
"Al, you don't want to go there": Undercurrents of #Communism and human experimentation (shout-outs to @freakishorder & @felicia.wray). #CaptainKirk #StarTrek
Comparing the height and ages of our hosts
Willing to die for their causes, walking away unburdened
We thought we almost lost Althea... and in a way, we did.
What if the CRM group's origins were on Althea's tape?
"and I got to see the prettiest thing I've seen since the end of everything" ...is this the last we've seen of "Jadis look-alike" (shout-out to @MsMazel)?
...and if she does, it's all about "how"... but still left figuring out the big-bad: which is GREAT! ...because maybe Grace?!
...which brings us right into #SneakPeeks: #DwightTWD taking care of kids, Kids phoning Logan? and Grace eluding #MorganJones
She opened the door to hope & possibility: Her name is #AltheaSzewczykPryzygocki and she matters

Isabelle's apple-picker-gun and a shout-out to @clout_henry & @minicarlwalkingdead #CassadyMcClincy #MattLintz
...and Michael Rooker is a nutcase & baiting Jenna Elfman's hook for more info on the #midseasonfinale
Unexpectedly inappropriate reactions. Making our parents support us.
Deconstructing the mountain-climbing scene
More fast-paced scenes? No big-bad? Is breaking into a Musical is the big-bad? #ScottGimple, king of trolls. #ScottMGimple
...and with THAT x3! CATCH OUR NEXT EPISODE, LIVE, SUNDAY NIGHT, RIGHT AFTER THE NEXT EPISODE OF FEAR THE WALKING DEAD, 10PM EASTERN!