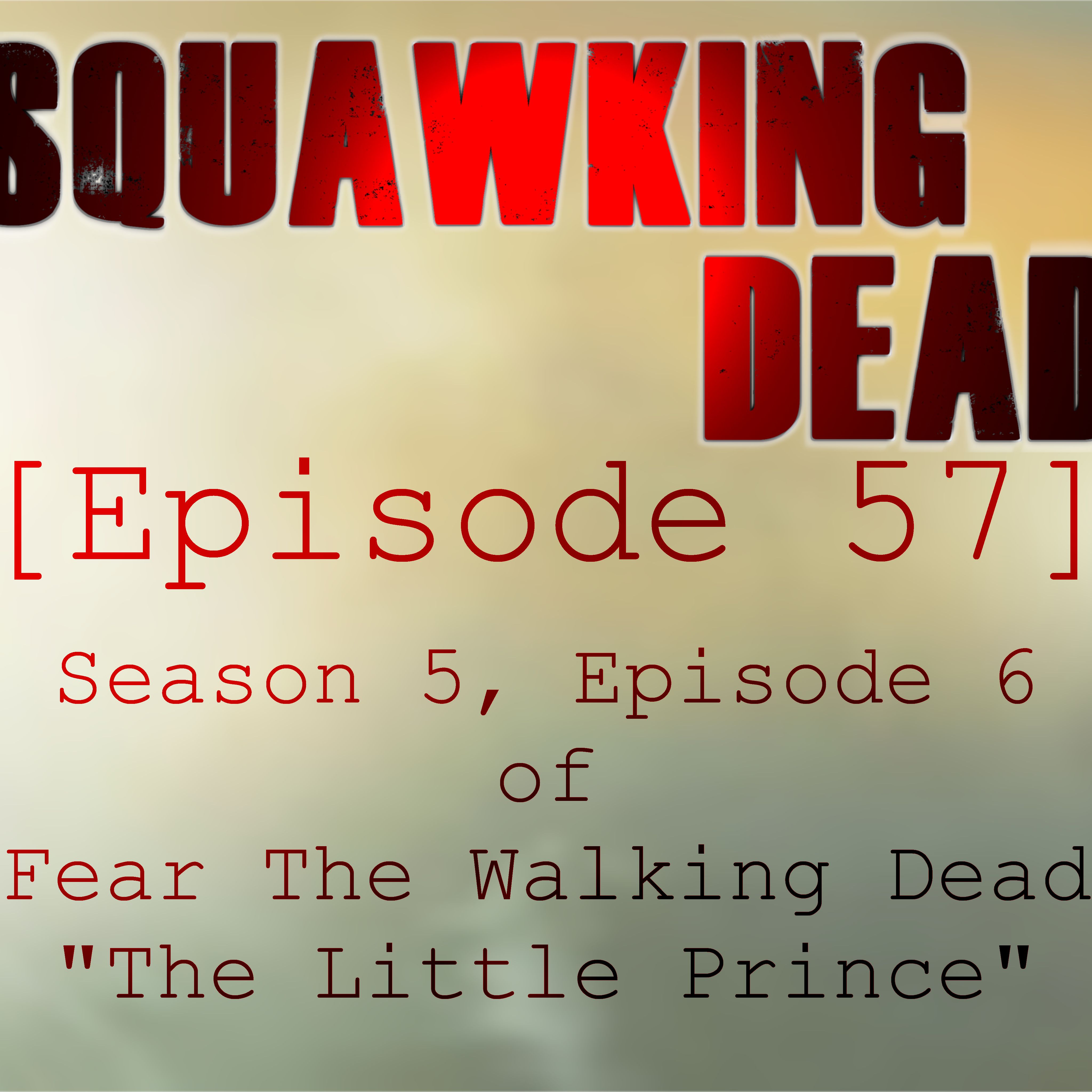 ---
With more high-highs and low-lows than a rollercoaster, this episode is rife with questions and cliffhangers!
PLEASE, donate to Rachael Burt's #fundraiser for #StJudes Hospital: every #donation gets us one step closer to SHAVING HER HEAD (like #AlphaTWD)!
---
| | |
| --- | --- |
| David Cameo: | |
| Meg The Geek (Dendy): | |
---
Shout-outs, at the top: @zainap.twd.spn.ftwd.caryl @drwhoisonfirst @celtictso @lola_lintz @caroline.kelleyyyy @badfatherrickgrimes
Why #RyanHurst is able to attend #FFNashville. #FFNJ
We're old: #nowthatswhaticallmusic (C 1998)
Shout-out to @no._.sanctuary before we fight Meg's friends
Seeing with their heart, a la #TheLittlePrince
Movies humanize us & reminders of #MadisonClark. #CarolPeletier #TWDHighwaymen
#MorganJones' heroic speech, building our hopes, among other things
Max, tossing Annie Vanilla #PTSD protein bars
Where's Logan? Passage of time? Shout-out to @FreakishOrder
...#MattFrewer has only two episode credits for Season 5
...differences in dialogue styles
Annie & #AliciaClark scene is superb. Characters preferring isolation: #DarylDixon
Time jump after #midseasonfinale? #Spinoff. #ScottGimple #ScottMGimple
Alternate filming locations ("Delaware? What the hell?"). Shout-out to @MsMazel
Parts from #VictorStrand's plane.
The value of hope. #AlexandriaSafeZone #TWDAlexandria
...anti-Madison hate & surreal #DanielSalazar scenarios in the chat
Bad #CGI. #Ghostbusters2 and #Gonzo in #TheMuppetMovie vibes

#MajorDodson & #CooperDodson and lack of skills... "Mom...? Mom...?"
...suspending our cynicism & disbelief. Shout out to @WalkerWyn: Make us new shirts!
@wallaani (Instagram) has (false) hope that #DuaneJones is alive. MORE Sarah one-liners
Alicia has side-lined?
The kids still seem on board
Give up The Mill? Heeding Madison's words
"filler" episodes, a la #Lost... Grace & Logan partnered up (see what I mean)?! #LostTV
The Apocalypse hates #DwightTWD: #YinYang of Dwight & #JohnDorie. #SimonTWD
Would you tell Dwight about Sherry's last letter? Dave gets REAL personal #ifyoulovesomebodysetthemfree
Doubting Sherry... where and with whom could she have gone? And to what end?
...Dwight has (already) changed so much. Dave gets real, AGAIN.
No real combo-kill this week...
The hurricaine did FAR more damage to the universe
...#PhilipDeFranco video on The #WoolseyFire #PhillyD
big beer-bottle-balloon: the impossible is possible. Sarah's/Our feelings about #JimBrauer. #JimbosBeerbos
...Narrative-steering memorializing, will we go back to #HershelGreene's farm?
Parallels between Annie & Alicia (Camp Cackleberry & The Diamond) + Morgan's words finally click
...both Grace and Madison, going at it alone (it's on me)
Timetable: #SDCC, #NYCC, #TalkingDead's return, and the #midseasonfinale
Is Annie right to hide behind the Bowel Blockade? ...Dogs, wives, and sleep
The balloon touches down in the irradiated area and some foreshadowing
Equivalent exchange: John's life for Sherry. #FullMetalAlchemist #Negan
#SneakPeeks: Alicia's sword pointing at Dylan. Raising kids in the #zombieapocalypse
#AMCPremiere and TWD on #RobotChicken. Building an audience. #Preacher
#WalkerStalkerCon refunds: #JamesFrazier making good on promises. Shout-out to @LegitDottieO. #KharyPayton #CooperAndrews #cosplay #multifandom
#SneakPeek: John & Dwight in trouble, plane leaking fuel, and does Alicia endanger the kids?
Sneak Peek: ...Morgan's generator doesn't look like it's working for Grace...
Next episode should bring a lot more suspense, compared to most of this season's episodes.
NEXT WEEK WILL BE OUR LAST, POST FEAR THE WALKING DEAD EPISODE, LIVE BROADCAST: 10 PM EASTERN/US!