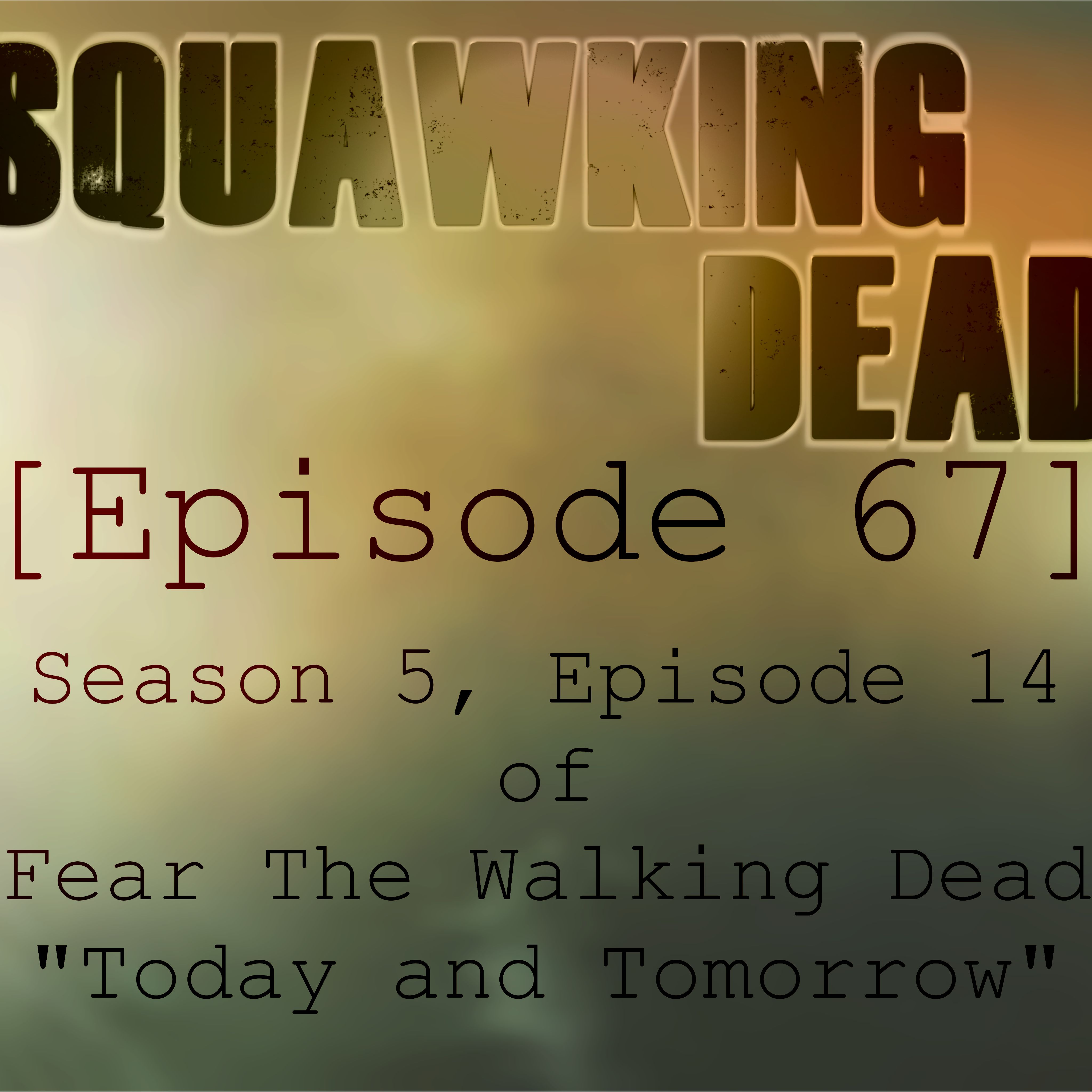 ↑Click the graphic to listen in your favorite Podcasts App↑
---
---
With some characters clinging to the past, others to the future, this episode offered us a window into the stakes, as this season begins to come to a close.
#NYCC: Thursday | 6:30pm: Chris, Meg, and Dave are hosting a panel!
#WSCAtlanta: WE HAVE A TABLE AND PRESS PASSES! Say Hi! Meg, Dave, and Carol will be there!
#ICYMI, we are able to deliver ALL 8 ARTICLES of #Michonne's #MultiCommunityCharterOfRightsAndFreedoms!
3 WEEKS LEFT to our #WeAreSQUAWKINGDEAD #TheRoadToTHOUSANDS #Giveaway! Have you entered?!
---
| | |
| --- | --- |
| David Cameo: | |
| Rachael Burt: | |
---
You heard it here, folks: We're "better than #TalkingDead anyway" ~ @BlazyGardener
Rachael: Huge shifts in #MorganJones. Dramatic changes through the episode

#AltheaSzewczykPrzygocki is unlike herself: Not Isabelle's Boat
#FTWDSettlers are with Georgie? #AKeyToTheFuture

Dave solely remembers the dancing #SixFlags old man dancing to the #VengaBoys

Morgan's brother; #MaggieRhee crossover, with time jump? ...and #DuaneJones is #MadisonClark?! BLAZY is @celtictso?!
#ChildBullying clip has made the rounds: we're #racist, too

Althea's camera therapy works; Morgan: the challenging necklace knot

Morgan: his own worst enemy; #DwightTWD just needed to get away from #Negan
Racist Dave is Racist and #CouchSurfing
Happy ending: positive vibes for @negan_judith_cosplay284

Kids keep adults anchored: #CarlGrimes to #RickGrimes & #FTWDCharlie to #DanielSalazar
Grace & Daniel are Traveling Wilburys: #KarenDavid & #RubenBlades have both released music

Rachael is pro #Graniel, sorta...
Daniel sets the episode/season, "Being a realist is not a realistic option, anymore."

Grace's #DonQuixote / #ManOfLaMancha audiobook (narrated by #KharyPayton?): seeing the way the world ought to be. #TikkunOlam
Sorting out both Morgan's and Althea's foibles

The power of knowing there's someone out there you love/who loves you
#TitleSequence actually had the discarded #vinyl records
The possibility of either Daniel & Morgan dying and reminders of Madison
Meg's in the chat, challenging people to fights over Madison being alive

Dave & Ginny's gross #LitmusTest
Pool Walker & #Althea giving us MAJOR Carl-is-bit vibes

the reality of #ZombieApocalypse / #ZombieOutbreak shows: it might not go the way you want
the shift away from lead protagonists; passing the torch
Congratulating #SonequaMartinGreen on her #SaturnAwards for #BestAcress on #StarTrekDiscovery

#Walkers in a #BowlingAlley. #ZNation #TDog #PuppiesAndKittens
Will Morgan make it back in time?

Anxiety going into #TWDseason10 via @Johnney5sAlive
breadcrumbs to Morgan saying, "I'm good": Remembering Jenny & Duane, The Tanker, The Horse, and #FTWDIsabelle
reminders of #FTWDLogan trying to save "Serena"

#SneakPeeks:

Grace is on the floor of the MRAP, but up again in another scene
Morgan, "This is not the end of the road" while Althea sees something she doesn't like [kicks a TV over]
Convoy: no cars, no food
Ginny doesn't save the day, attracts a herd (Negan 2.0)
Rick-on-the-bridge vibes; Walker falls on Al; Convoy's #TrailOfTears

Revisiting Dwight's asshole (Rollie); Twinkie as Cinnabun replacement; Spaghetti IS simple; Stone Soup; Morgan's stick is fixed; #ThePurge