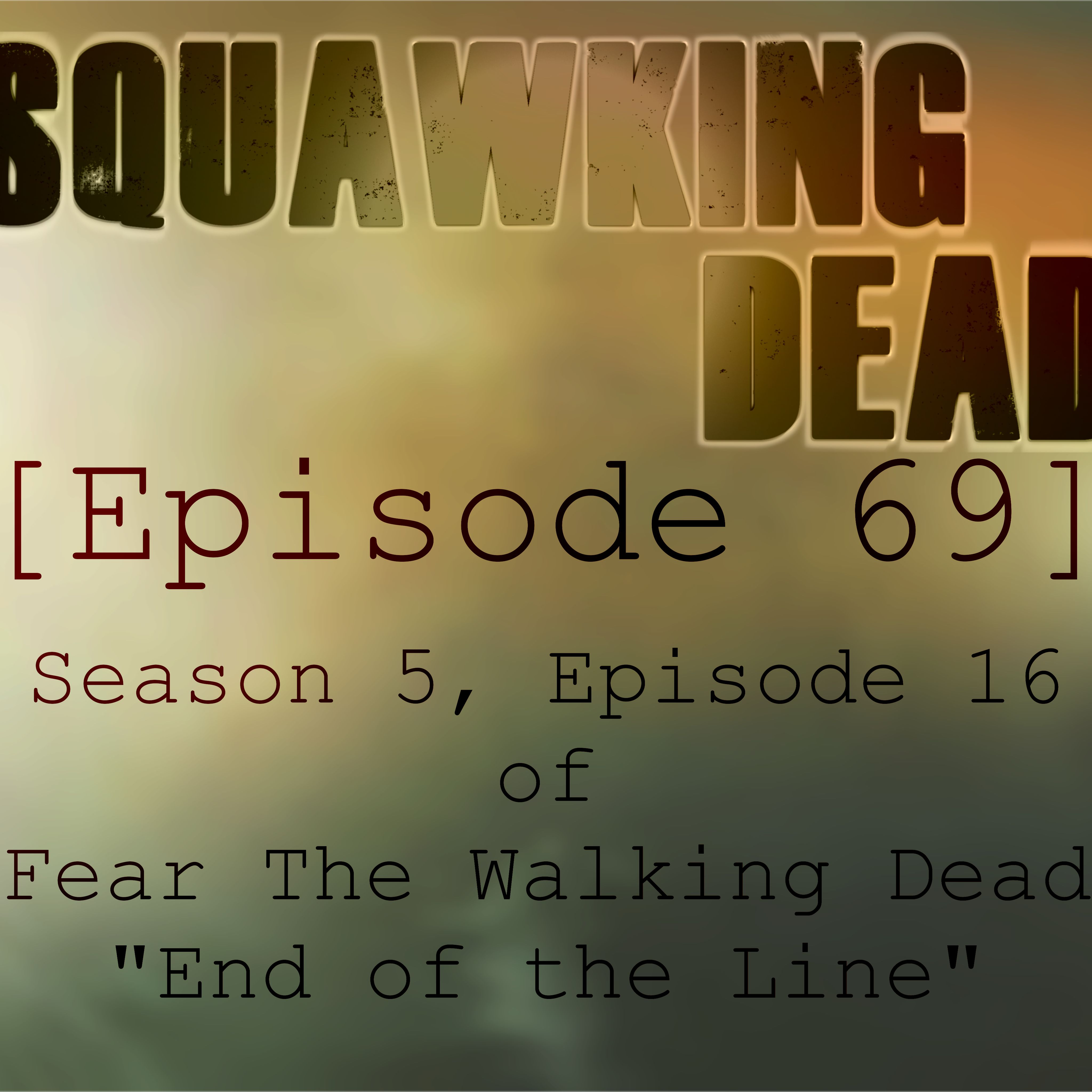 ↑↑↑↑↑↑Click the above graphic to listen in your favorite Podcasts App↑↑↑↑↑↑
---
---
After 45 wonderful [LIVE] broadcasts, we've pre-recorded FearTWD's #SeasonFinale for your enjoyment in order to prep for:
#NYCC | Thurs, 10/3 | ROOM 1A24 @ 6:30pm: Chris, Meg, and Dave are hosting a TWD panel!
Camp Marimac Fall Bash | Thurs, 10/17 @ 5pm: An evening supporting local charities with TWD cast + Meg, Rachael, and Dave!
Walker Stalker Atlanta | 10/18 - 10/20: WE HAVE A TABLE AND PRESS PASSES! Meet Dave, Carol, Meg, and Rachael!
LAST WEEK of our #WeAreSQUAWKINGDEAD #TheRoadToTHOUSANDS #Giveaway!
---
| | |
| --- | --- |
| David Cameo: | |
| Rachael Burt: | |
---
Walker Stalker is Dead, Long live Walker Stalker

Impressions: Wedding and a preview into #FearTWDseason6

the stakes are higher with so many people in tow
more comparisons of Ginny to #Negan
mysterious fall of #HumbugsGulch
Guaranteeing everyone's safety (except #MorganJones')

Insights into Ginny

wrong about her leading them to the gulch, maybe not the bridge

post-apocalyptic burlesque
Tailoring TV for/without commercials
Sherry on Dwight's radio? Free of Ginny?
Season 6: flashback to #FTWDSettlers origin
Adapting #comicbook #EugenePorter to corral #Walkers
Convoy - learning to be whole - while Ginny knows who/why she separates people
Deciphering Ginny's last words/reactions

last gasps of Ginny's humanity / #FTWDGrace's baby changes everything?
having vs wanting to bring a child into this world

Grace's offspring on #TWD3
@BlazyGardener's feelings towards #VictorStrand

#DanielSalazar wants Strand to remember all of who he is
on that note, #AliciaClark, #FTWDCharlie & #NaomiLauraJune embracing their whole
Poor Dwight: #TheSaviors of another color

#TWD3 series #teaser at #NYComicCon; timeline for TWD Universe production
Morgan rolled under the dumpster...?

maybe #MadisonClark & Morgan in the feature film?
like #DarylDixon / #Voldemort: a fully-formed Morgan can be killed
your favorite character dying SHOULDN'T mean you stop watching the show
surprise laughter at sudden tragedy
does his death serve the story? Recapping the extraordinary events

Stand & Ginny playing 4-D chess; Althea's grave mistake
Reconciling Georgie, Ginny, & Isablle/CRM
TWD3 kids: born into the #ZombieApocalypse, sheltered, no knowledge civilization

Ginny: children, by default, "nonessential"

#Michonne's exit... without #JudithGrimes or #RJGrimes? Everyone is wrong about the why/how

#MaggieRhee the impetus. She may die. #CarlGrimes #AndreaGrimes #SophiaGrimes #SophiaPeletier

#JohnDorie & #JuneDorie wedding

Torah presence; Dwight & Sherry's rings
June & Dwight's convo; almost conversation with Sherry; throwing the walkie on Tom's burial mound
Sherry may not be on the same page as Dwight
a union that represents #TikkunOlam. #Kipple #TakeWhatYouNeedLeaveWhatYouDont
#NerTamid: The Light of Truth & Mercy for the lost
"If I forget thee, O Jerusalem, Let my right hand forget her cunning. Let my tongue cleave to the roof of my mouth, If I remember thee not; If I set not Jerusalem above my chiefest joy"

(thought this was kind of cool)
as convoy goes into diaspora: Morgan's reminder
maintaining traditions
the wedding was the hub to the many spokes in mood this episode takes
you lose the moment you step into Ginny's bucket

Season Finale is a huge #sneakpeek; Episode-Binging is tv-watching in 2019
Morgan's/Madison's cliffhanger is intentional: not satisfying, but that's the point
It's so hard to say goodbye to Season 5

the moment they lost sight of possibility, they didn't stand a chance
Rachael screaming in a theater is why it can't always be about intense episodes